Post by Stinger on Feb 3, 2016 1:43:46 GMT -5
PiMPx & PiMPxs Standalone Engine Management (2.3/2.3T, 5.0/5.8, 4.6/5.4, 460/8.4, SBF, BBF, & other Ford EFI 4, 6, & 8 Cylinder Engines From 1983-1995)
The Stinger Performance Plug-in Megasquirt 3 Powered (PiMPx) engine control unit is the most user-friendly and capable plug and play option available for Ford EEC-IV equipped vehicles. It uses the latest MS3 firmware. Plug and play means you remove the stock ECU, plug in the PiMPx, run a vacuum/boost line from the PIMP to the engine, follow a few basic setup steps, plug in a wideband o2 meter, and it's ready to start up and begin tuning. It also allows you to remove the factory air meter (VAM on 2.3T cars, MAF on V8 cars) and run a filter directly off of your turbo or cold air intake tube.
Not only does it allow you to remove the factory air meter (which is a huge restriction and packaging issue on 2.3T powered vehicles) but it also features Tune Analyze Live which is an auto tuning capability built into the tuning software. This powerful feature will tune the fuel table on it's own while you do nothing but drive around under varying conditions. This allows the end user to tune the idle and cruising portion of the fuel map to "better than stock" often in less than 30 minutes. Additionally, the PiMPx comes with a base tune featuring dyno proven and safe timing maps that should get the engine started and ready to tune to your particular setup.
Based on Megasquirt 3 technology, the PiMPx is designed to run the ignition system stock to your vehicle by default. Many different Ford ignition systems are supported including TFI, DIS, EDIS, CDI (MSD style ignition boxes), and when using the Internal Expansion Port, Individual Coil Packs with a Crank Trigger. For non-stock ignition systems or fueling strategies, additional wiring modifications or additions may be required.
The PiMPx was designed to work in any EEC-IV (OBD-1) Ford vehicle (~83-95), though it hasn't been tested in all possible applications. If your application isn't listed below, feel free to enquire about using this ECU for your 83-95 Ford EFI application as it will most likely work, we just haven't had our hands on one to be able to call it "verified". The tested and verified working applications are listed below. Note that the PiMPx doesn't require the typical "turbo swap" wiring changes to the harness like you have to do in order to run a factory turbo ECU in a non-turbo vehicle, or a Mass-Air ECU in a Speed Density application. This is especially important in the DIS/Dual Plug vehicles (91-93 Mustangs & 89-95 Rangers) where the turbo swap wiring is quite daunting.
***PiMPxs is the Sequential Fuel version of the PiMPx (requires injector wiring mods for applications that aren't sequential in stock form).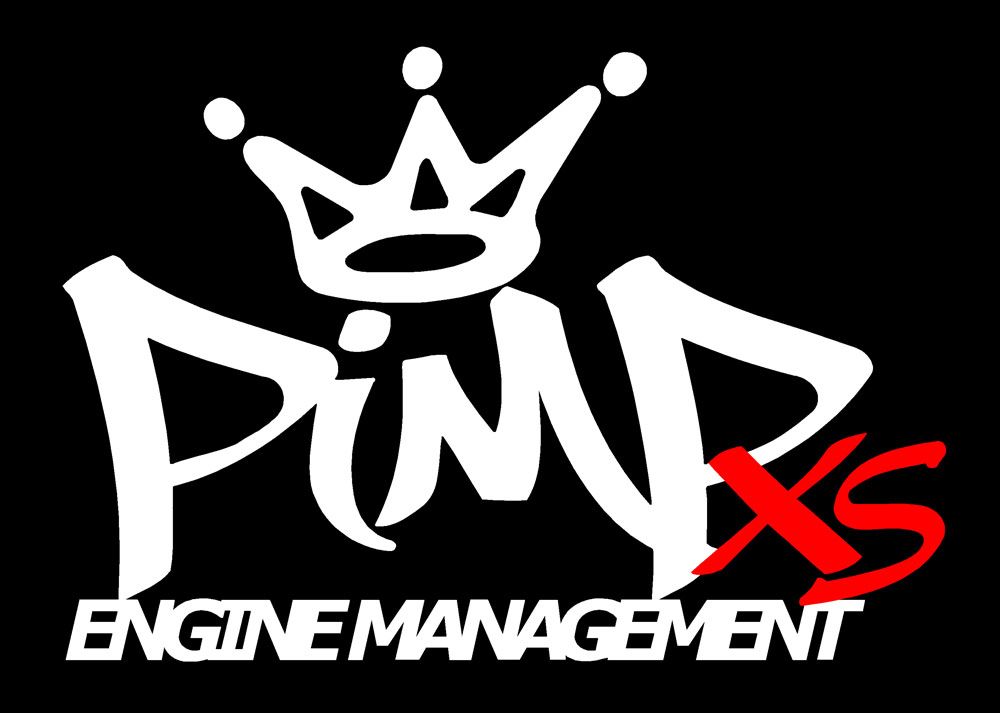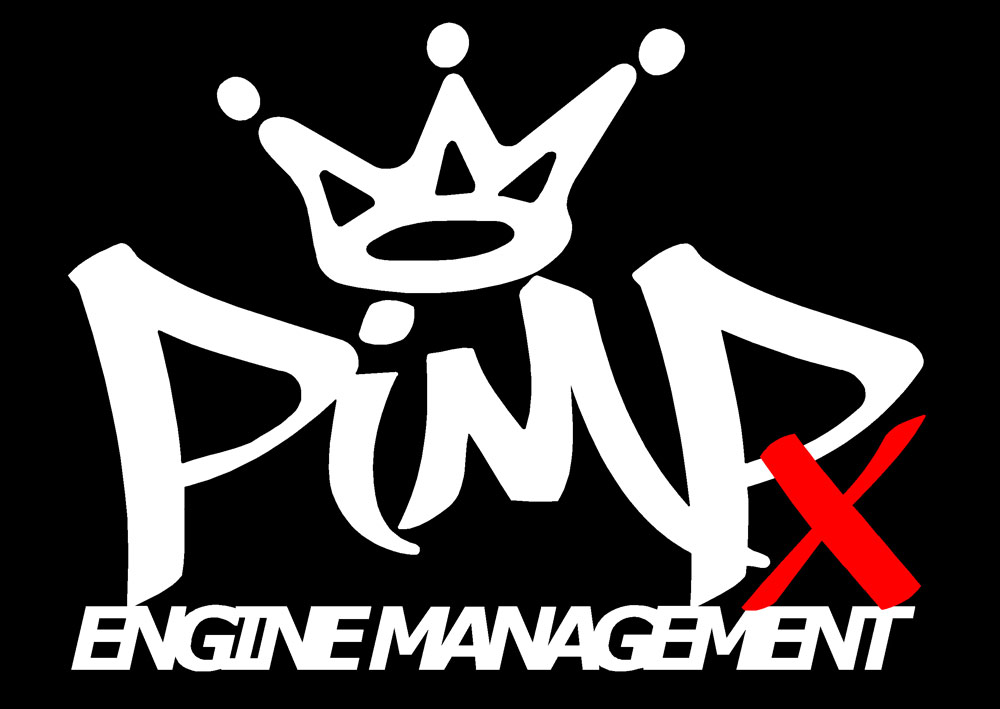 Tested Direct Plug & Play Into:
-87-93 2.3 Mustang
-91-93 2.3 Mustang (Dual Plug DIS Ignition)
-87-93 2.3 Mustang
-86-95 5.0 Mustang (PiMPxs is only plug and play option, minor wiring mods for 94-95 GT's)
-83-86 2.3 Turbo Mustang (SVO, Turbo GT)
-83-88 2.3 Turbo Thunderbird Turbo Coupe
-85-89 2.3 Turbo Merkur XR4Ti
-87-95 2.3 Ranger (TFI & Dual Plug DIS Ignition)
-89-95 Thunderbird Super Coupe
-Cobra & Other Kit Cars using Fox Body Mustang Drivetrain
Also Capable of Running:
-89-95 Probe (Excluding GT)
-89-95 Taurus (Excluding SHO)
-Ranger V6 (Manual Trans)
-85-95 F-150/Bronco (PiMPxs is only plug and play option)
-83-92 Lincoln Mark VII (PiMPxs is only plug and play option)
-Virtually any other EEC-IV EFI (OBD-1, ~1983-1995) Ford
vehicles without computer controlled transmission
Pimpx/PiMPxs Hardware Features:
-Freescale MC9S12X 16 bit, 50 MHz asymmetrical dual core processor
-2 saturated injector drivers (PIMPXs includes 8)***
-12 volt tach output
-8 analog inputs (5 dedicated sensor inputs, 3 spare/general purpose).
-On board 4 bar (44psi) MAP and Baro Sensor
-4 spare digital on/off inputs
-1 low current "conventional" (TFI, DIS, EDIS) ignition output
-5 (3 amp) general purpose outputs capable of PWM modulation
-Unused injector and ignition outputs can be configured as spare outputs.
-8 logic level ignition outputs (Supports Single or Dual Coil Distributer, Wasted Spark, Coil On Plug)
-1 stepper H-bridge driver (GM stepper IAC, can be used as 2 generic outputs if Ford idle valve is retained).
-Camshaft and crankshaft inputs – supports VR, Hall effect, and optical input
-Spare Speed input tied to factory VSS pins. Supports VR/Mag and Hall style sensors
-RS232, USB 2.0, and CAN communication for I/O expansion or 3rd-party dashes
-Onboard SD card slot for high speed on-board datalogging (view without removing SD card via USB to laptop or Android device or wireless with Bluetooth or Wifi adapter)
-Expansion connector to access features not plug and play on your original application
-(Sequential Fuel Upgrade for 4, 6, and 8 Cylinders Listed Below as PiMPxs)
***PiMPx comes with 2 saturated injectors drivers, and is configured for batch fire 4 cylinder/8 cylinder applications. Low impedance injectors are supported only in 4 cylinder batch fire applications. If batch fire operation is desired in an original sequential application (such as 86-93 5.0 Mustangs) with PiMPx, batch jumpers (purchased separately) must be purchased. If a PiMPxs is purchased, no harness modifications are required for sequential applications provided your application uses the popular "A9l" pinout such as 86-93 5.0 Mustangs. MS3 Software Features:
-Supports speed density, alpha-N (TPS based), or MAF based fuel and spark tables
-2D and 3D Table Viewing
-.01 ms injector pulse width resolution
-Analyze Live "Auto Tune" Fuel/VE Live Tuning (More Info)
-Ability to seamlessly blend load modes (speed density/alph-N/MAF)
-Supports most OEM Crank/Cam/Position patterns
-Individual cylinder trim tables for fuel and ignition
-Completely configurable idle speed control
-Boost control with two separate wastegate outputs for closed loop, open loop, boost by gear, boost by speed, hi/low via toggle switch, (uses 1 PWM output per solenoid, plug and play with 87/88 TurboCoupe wiring pinout)
-Variable valve timing (VVT) control (uses 1 PWM output per camshaft
-2-Stage nitrous control (progressive or on/off -uses 1 PWM output per stage)
-3-Step rev limiter (burnout, launch, redline, line lock output)
-Flat-Shift (maintains boost between shifts)
-Traction Control by VSS or RPM (Strategies: Perfect Pass via VSS, Perfect Run RPM)
-Rally anti-lag with rotational idle
-Staged injection (dependent on available injector channels)
-Table switching (dual fuel, spark, boost - uses 87/88 TurboCoupe premium fuel switch pinout)
-16 x 16 fuel and spark tables with completely configurable "break points"
-2 or 3 step rev limiter (launch control) with no-lift shifting
-Wideband AFR target tables
-Flex fuel sensor input for easy switching between gasoline and E85 – can automatically change fuel, ignition, and boost maps based on ethanol content of gasoline
-Knock control with adjustable crank angle windowing can adjust sensitivity based on RPM or which cylinder is firing (Internal Knock Module not included with standard PiMPx or PiMPxs. This feature is not plug and play)
-Allows repurposing injector or ignition outputs as general purpose outputs.
-Real time barometric correction (on board sensor provided, uses 1 generic input)
-A/C and dual stage cooling fan control with idle compensation (uses 87/88 TurboCoupe pinout)
-Safety shutdown based on AFR or EGT input
-Sequential shift cut and air shifter control
-Diagnostics to detect and ignore failing sensors – can automatically switch from speed density to alpha-N in the event of a MAP sensor failure
-Closed Loop Fuel Control
-Multiple Idle Strategies (Open Loop, Closed Loop, PWM, Stepper, On/Off Valve Supported)
-Fuel Pump Control (On/Off Single Or Multiple Pumps, PWM Variable Speed/Pressure Pump Control)
-Modify tune and vew all gauges on your Android smartphone or tablet with an external Bluetooth adapter
-Use Android device for GPS or accelerometer datalogging (Bluetooth adapter required)
-User upgradeable firmware (easily load new features/functionality as they become available)
-Click Here For A Full List of MS3 Features Built Into the PiMPx/PiMPxs
All of the software and documentation needed to get you up and running comes on a 1GB USB Flash Drive. That way you don't need wireless internet to access these items. A 20 page startup guide covers every detail to get you up and running including PiMPx installation, software setup, and hardware configuration. The PiMPx section of our Tech Forum is available to cover any questions you may have that aren't covered in the startup guide.
Note that all PiMPx's are built exactly the same from a hardware standpoint. The end user can configure the PiMPx to work with the vehicles/engines listed below without needing to send the unit back for upgrading unless using a PiMPx and going from a non-sequential to sequential setup (such as the 86-93 Mustangs) which would need to be updgraded to PiMPxs hardware. This means you can use it in a 2.3 powered car. Then if you purchase another 83-95 Ford down the road, you can re-configure it to work in the new car without issue. This is a feature that is exclusive to the PiMPx and not available elsewhere.
Also note that the PiMPx comes with all features built-in (***except Sequential Fueling). No need to pay for each feature or send it back to upgrade to additional features (unless they are advanced features that are not listed below). Some features do require some external hardware (nitrous solenoids, water injection pump, switches or relays, etc.) Also note that you can get $70 worth of software for only $30 with this ECU which you will not find anywhere else. Not for on-road use.
Note:
-PiMPx can be connected to your laptop via a standard USB port.
-PiMPx comes in a factory ECU case and therefore fits into the stock ECU hanger in the stock location and connects to the stock (or new stock replacement) harness. It completely replaces the stock ECU.
-PiMPx deletes many unused factory items such as the MAF/VAM, EGR, and Smog Pump.
Includes:
-PiMPx or PiMPxs ECU
-1GB USB Flash Drive (containing all required software, startup instructions, base tune, etc)
-Licensed TunerStudioMS Tuning Software When Software Option is Selected at Checkout ($69.95 value, More Info)
-MegaLogViewer Datalogging Software (More Info)
-Silicone Vacuum Hose For Internal MAP Sensor
-PiMPx Engine Management Sticker
-Startup Guide (Digital/Printable)
-Software Setup Guide (Digital/Printable)
-Online Technical Support Forum
-Online Tuning Guides
-Online Tutorials
Requires:
-Windows 95 or Newer Laptop w/USB Port or 9 Pin Serial Port
-Standard USB Cable - 4ft+ (or purchase USB Cable Below)
-Wideband o2 Sensor Controller with Analog Output
-Factory Ford Wiring Harness for your Ford vehicle (or purchase new custom PiMP Harness Below)
-ACT Sensor for vehicles not factory equipped
-VSS Sensor for vehicles not factory equipped (optional, required if you want to use speed-based features)
www.stinger-performance.com/universalparts.html