Post by Stinger on Mar 10, 2019 14:38:42 GMT -5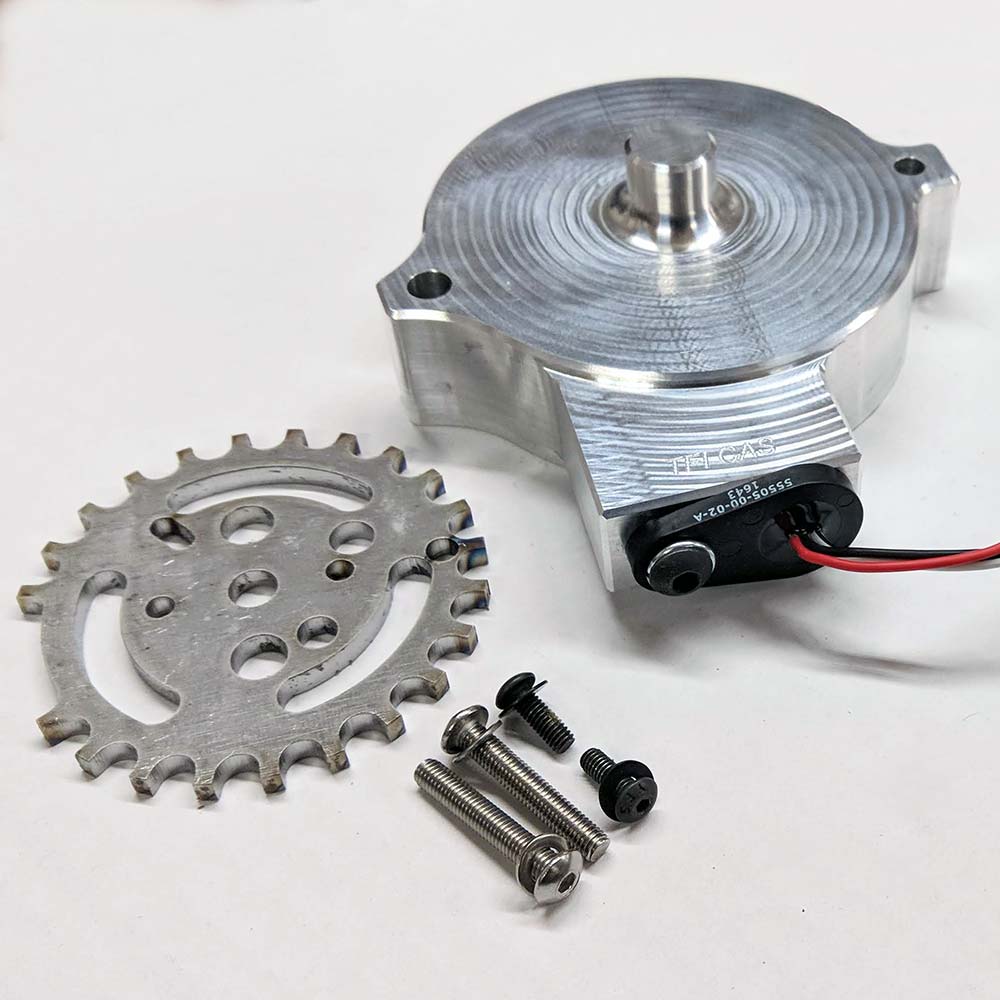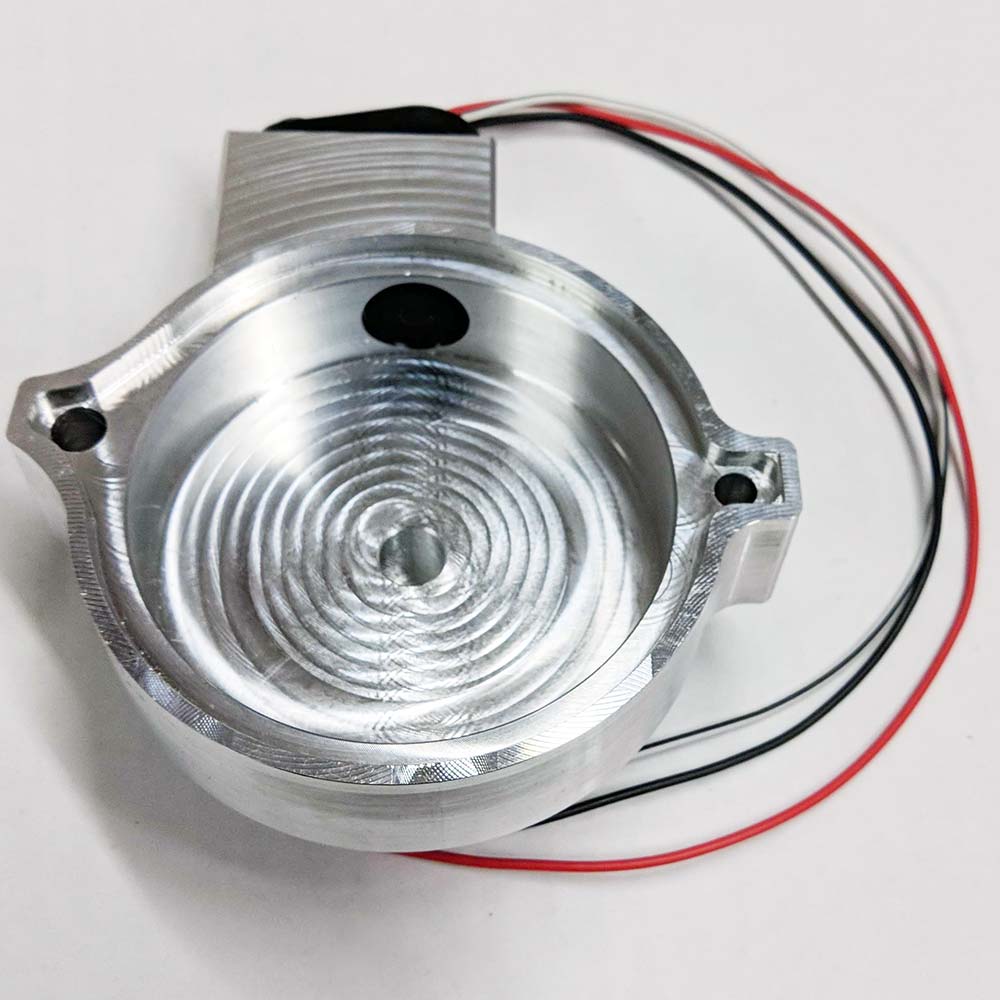 PiMPx/PiMPxs/PiMPxshift Cam Angle Sensor (CAS) Conversion
This CAS conversion is a replacement billet aluminum distributor cap that mounts a new hall effect ignition pick up sensor, new high resolution trigger 24-2 wheel/reluctor, and a short harness terminated with a Deutsch DT connector for easy connection to our expansion coil harness, or we offer a pigtail for connecting to your own harness/wiring if not using our kit.
This CAS replaces the need for a crank trigger and cam sensor when you're wanting to run sequential EFI and upgraded coils for high output applications.
Billet Aluminum Cap is 1.10" high at the perimeter, 1.70" tall at the center bump, and overlaps the top edge of the distributor by .015" making those two dimensions 0.95" and 1.55" tall when installed. Bolt centerline is 3.9".
This allows for significantly more clearance for V8's with Roots style blowers or 2.3's with custom intake manifolds.
Features:
--Available for both 2.3L 4 cyl and SBF/BBF V8 applications with stock Ford or MSD TFI style distributor.
--Works plug and play with our CAS expansion harness or 3 wire connection to the stock Ford engine harness or our PiMPx/PiMPxs engine harnesses (connects to modified TFI wiring for either option).
--Hall Effect Sensor
--24-2 trigger wheel
Includes:
--Billet Cap
--Sensor w/Deutsch Wire Connector
--Trigger Wheel
--Fasteners
Requires:
--PiMP/PiMPx/PiMPxs/PiMPxshift or other Megasquirt or Microsquirt based ECU or Standalone ECU capable of utilizing 24-2 wheel driven at cam speed.
--Deutsch Connector Pigtail (Unless using our Coil Near Plug Expansion Harness)
Instructions & Documentation:
Installation/User Manual:
Click Here
Price: $ 275.00PiMPx/PiMPxs/PiMPxshift Coil Near Plug Expansion Harness (LS Truck or IGN-1A Coils)
This expansion harness plugs into the ECU's expansion port, through the firewall, and to the engine. It is completely independent of the engine harness itself so it works with stock Ford harnesses, or our PiMPx/PiMPxs harnesses. It allows you to ditch the TFI module, stock ignition system/coil, etc. and convert to a modern coil per cylinder/coil near plug/coil on plug ignition system. It's designed to connect directly to our CAS conversion kit or you can ditch the distributor entirely and run a crank trigger and cam sensor of your choosing. The harness connects directly to the stock GM coil harness (the harness that connects 4 LS truck coils to a single connector) or we offer a pigtail to connect it to other coil types like the popular IGN-1A coils.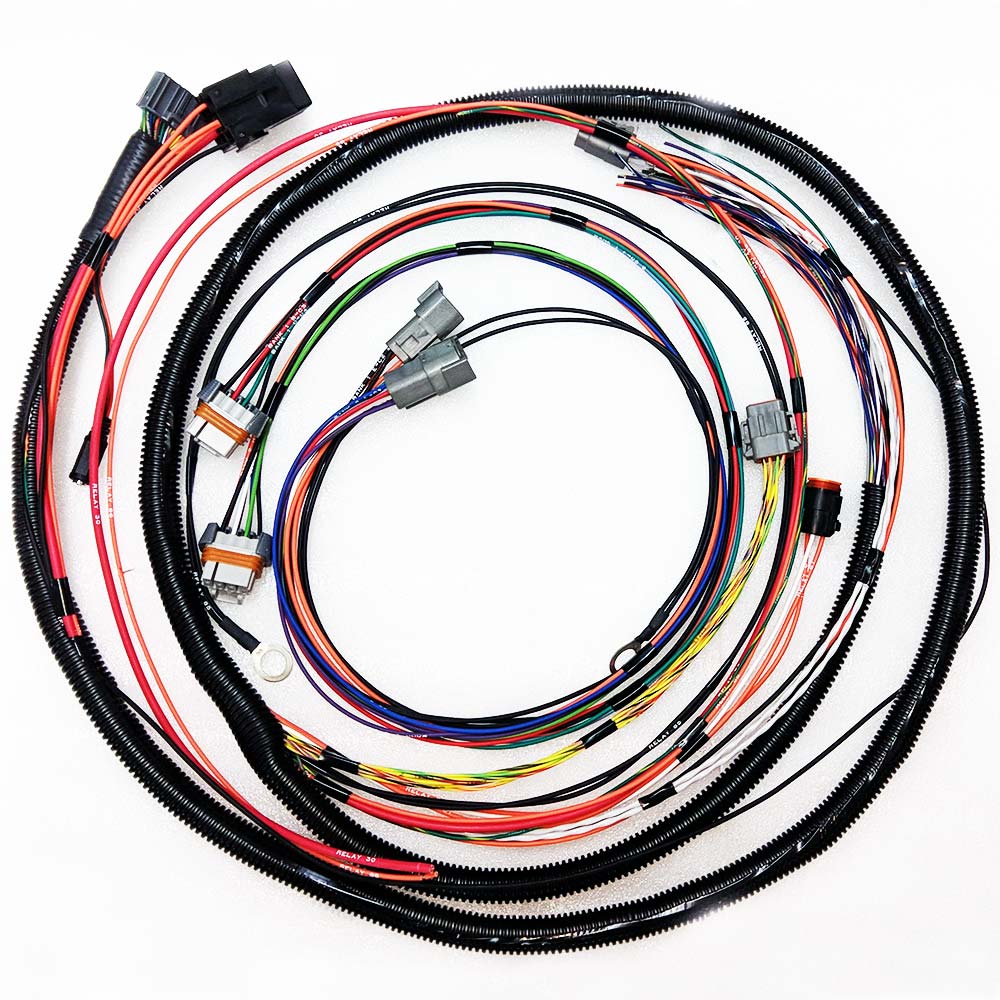 Features:
--Available for both 4 cyl and V8 applications.
--Fully assembled kit is the connector with 32 wires crimped and installed in the connector, terminated connectors, relays, and wiring loom.
--All wires have their function printed on the wire, and are color coded for ease of use.
--Also contains all of the wires in the standard expansion pigtail that aren't part of the coil/ignition conversion. All of those "extra" wires are rolled up and kept inside the firewall for a clean install. Then you can pull whichever additional features you want to use through the firewall. Complete list of functions is provided in the PiMPxs Startup Guide Table 2.
--Works with stock Ford engine harness or our PiMPx/PiMPxs engine harnesses.
--9ft total length.
Includes:
--Wiring harness from ECU expansion port to coil harnesses & CAS or Crank Trigger & Cam Sensor
Requires:
--PiMPx/PiMPxs/PiMPxshift ECU
--Our CAS or Crank Trigger & Cam Sensor of your choosing (you provide pigtails for those components)
--LS Truck Coils with Coil Harness (connects four coils to a single connector that plugs into expansion harness)
or
--IGN-1A Coils with Pigtail harness for each coil to connect to expansion harness
Price: $ 299.00 - $329.00